The VP600 Color Label Printer
Affordable Color Label Printing In a Compact Form
The VP600 has been engineered for high performance while priced within reach of small to medium enterprises. Manufacturers struggling with the high cost of purchasing pre-printed labels and wastage associated with label design changes, damaged or obsolescence, will find the VP600 the must have printer.
With its ease of use and superb image quality, the VP600 is the ideal choice for customers needing to print roll to roll, fanfold or tag stocks. The VP600 is the printer that will help get your products to retailers much quicker. Its time to "Get your labels printed your way, on your schedule, and in the quantities you need".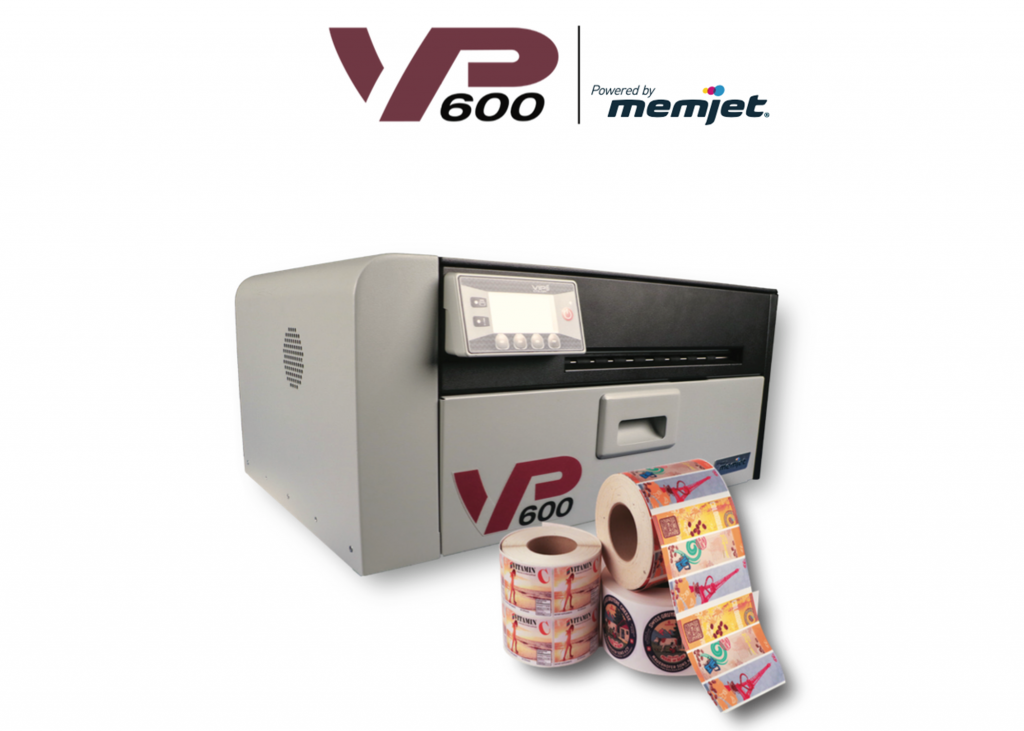 Want to request a sample or receive more information about our printers?
Fill out the form to request your FREE samples and more information on our printers and pricing.